Bella and I are honored to be part of the blog tour for Being a Cat: A Tail of Curiosity written by Maria Gianferrari and illustrated by Pete Oswald.  This energetic picture book celebrated its book birthday on April 4, 2023.  Thanks to author Maria Gianferrari and Harper Collins for sharing a eARC in exchange for an honest review. All opinions are my own.
---
Review:
While its companion text, Being a Dog,  introduced kids to mindfulness, Being a Cat teaches young readers the importance of being curious.
Being like a cat is seeking-
watching,
wondering,
wandering,
surveying everything around you.
Oswald's inquisitive feline with its wide eyes and strong focus warmly illustrates Gianferrari's message.  I love how the cat has an eye patch to match its precocious human who is searching for a treasure.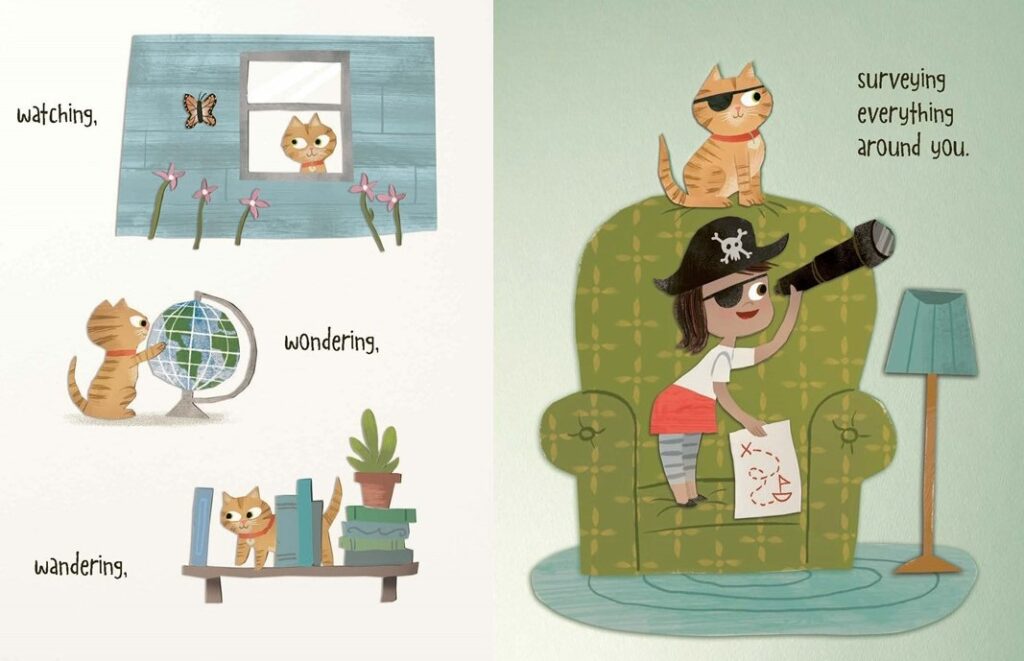 While cats like to perch and prowl, Gianferrari recognizes their inclination to pause and preen
multiple times throughout the day. Felines know the importance of self care.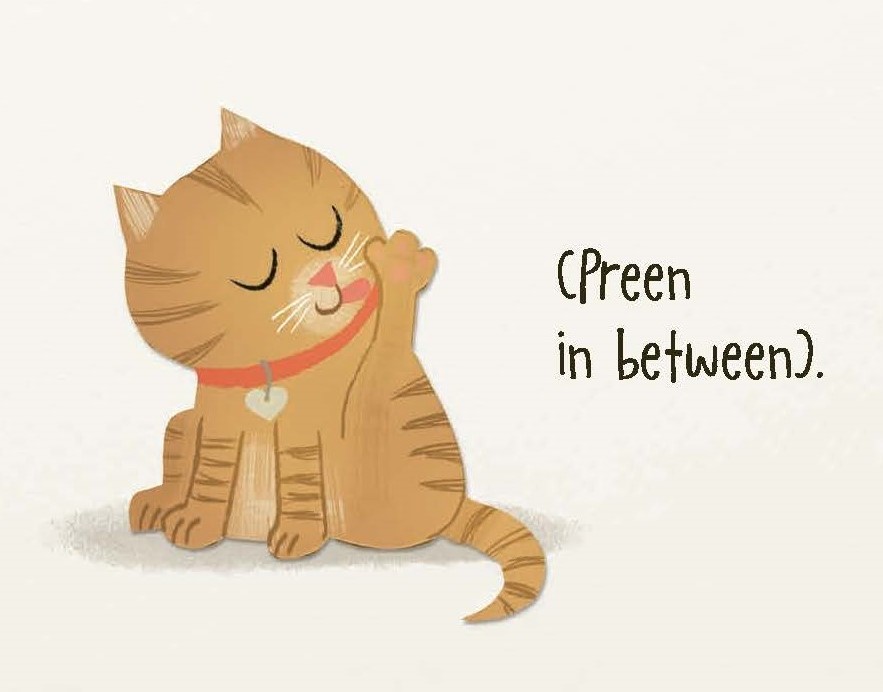 I am a big fan of Gianferrari's books because not only do children learn facts about a topic, but also they are always exposed to vivid verbs (lurk, inspect, scout, twine, bunt) which enhances their oral and written vocabulary.  I love that even as an adult, I learn from reading the back matter which share facts about cats' tongues, their smelling superpowers, their "seeing" whiskers, and sharp and curved claws. I never knew that a group of cats is called a clowder or a clutter.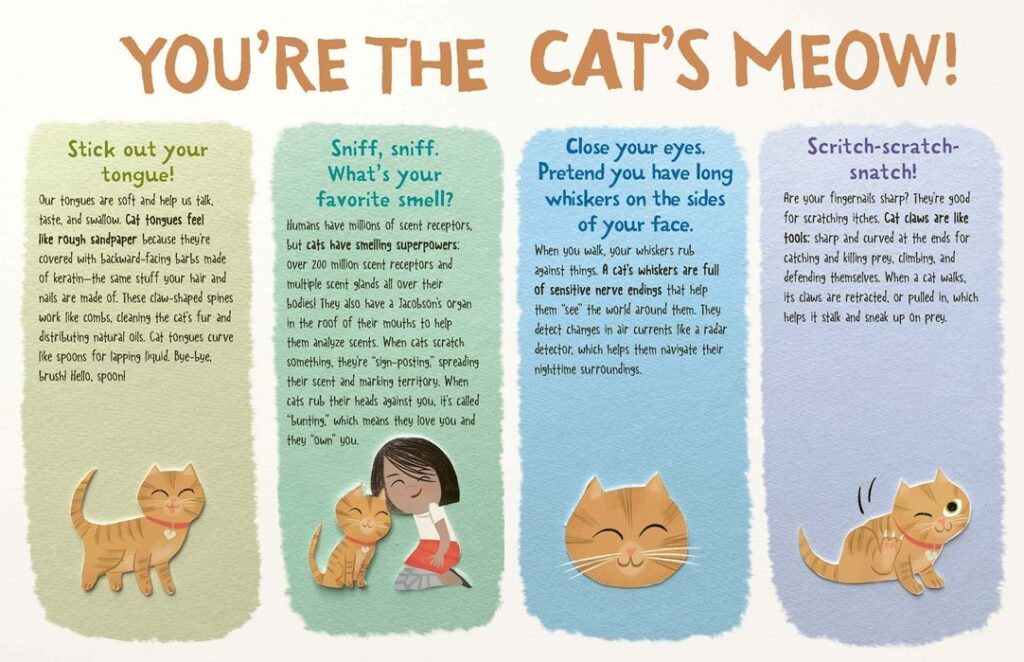 Gianferrari's love for animals is at the heart of all her books.   She always highlights how we can learn from our furry friends.  I love the page spreads explaining how cats communicate their love, for they show their affection through both actions and sounds.    At the end of the book, the cat and its human peer inside a box delivered to their door which makes me wonder…What is making them smile? 
With a melodic text and expressive artwork, Being a Cat is a tale that gives kids "paw-sitive" advice to "purr-fect" their probing skills.
About the Author:
Maria Gianferrari is a picture book reader/writer, tea-drinker, dog-lover, and birdwatcher. Maria writes books that honor our bonds with creatures both domestic and wild, and that celebrate the wonders of the natural world around us. Curiously, though an unabashed dog lover, this is Maria's third book featuring cats as main characters, most recently Bobcat Prowling, as well as Officer Katz and Houndini. She lives in Massachusetts with her inquisitive scientist husband. You can learn more about Maria at her website: www.mariagianferrari.com.
---
Enter Beagles & Books' Giveaway!
Follow me

@

lauramossa on Twitter and retweet my Being a Cat giveaway tweet.